The Better Business Bureau (BBB) is a key resource for consumers looking to understand the credibility and reliability of a business. One such company that has gained a significant amount of attention on BBB is Credit Associates.
This blog post will delve into the details of the firm's ratings, reviews, and complaints, providing potential customers with comprehensive insight into this debt settlement company.
Understanding Credit Associates
Credit Associates take pride in their expertise in negotiating with creditors on behalf of their clients, aiming to reduce their debt by a significant amount. The company's core mission is to provide an effective financial solution to people overwhelmed by unsecured debts, such as credit card bills or medical bills.
Credit Associates offers its clients a free consultation where they analyze the client's financial situation and propose a customized debt relief plan. This plan usually involves the client making monthly payments to an account set up by Credit Associates. Once the account has accumulated enough funds, the company begins negotiations with the creditors.
Understanding BBB Reviews and Ratings
BBB reviews and ratings are valuable tools for consumers when selecting a business to work with. The BBB rating system ranges from A+ to F, with A+ being the highest possible rating. This rating is based on various factors like the business's complaint history, transparency about business practices, and length of time in business.
BBB reviews, on the other hand, are customer testimonials about their experience with the company. These reviews can either be positive, neutral, or negative. Apart from reviews, BBB also records complaints against the business and how they were resolved.
Credit Associates BBB Reviews: Analysis
Credit Associates currently holds a BBB rating of A. However, the customer reviews present a mixed bag of experiences.
The positive reviews appreciate the company's professional customer service, the ability to negotiate their debts down, and the helpful consultations. These customers felt that Credit Associates provided a stress-free solution to their debt problems.
Neutral reviews, on the other hand, mainly revolve around the company's communication. Some customers felt that they weren't receiving regular updates about the status of their debt negotiations.
The negative reviews primarily focus on the company's inability to deliver on its promises. Some customers claim that Credit Associates did not manage to reduce their debts as much as they had promised initially. Other complaints are about the company's billing practices.
Credit Associates BBB Complaints: Analysis
BBB records a total of 145 complaints against Credit Associates over the last three years. Most of these complaints revolve around issues with the company's services and billing practices.
In response to these complaints, Credit Associates typically offers an explanation and sometimes a solution. However, it's noteworthy that not all customers have been satisfied with the company's responses.
Shocking Truths Revealed
The disparity between Credit Associates' A rating and the numerous customer complaints and negative reviews can be puzzling. It raises questions about the company's practices and its reputation.
When compared with other debt relief companies, Credit Associates appears to have a larger number of complaints. This calls for potential customers to exercise caution and thoroughly research before engaging their services.
What BBB Reviews and Complaints Mean for Potential Customers
BBB reviews and complaints provide an invaluable look at a company's practices. They can reveal possible red flags or affirm the company's credibility. For potential customers considering Credit Associates, it's important to pay attention to the nature of the complaints and how the company has responded to them.
See If You Qualify for Credit Card Relief
See how much you can save every month — plus get an estimate of time savings and total savings — with your very own personalized plan.
It's also crucial to remember that personal research is essential. While BBB reviews and complaints are a good starting point, customers should also consider other factors like the company's terms and conditions, fees, and customer service.
Conclusion
In conclusion, while Credit Associates holds a high BBB rating, the numerous negative reviews and complaints present a more complicated picture. This dichotomy highlights the importance of thorough research. Remember, your financial health is too important to leave to chance. If you have experiences or thoughts about Credit Associates, feel free to share them. Your insights could be invaluable to someone else.
Frequently Asked Questions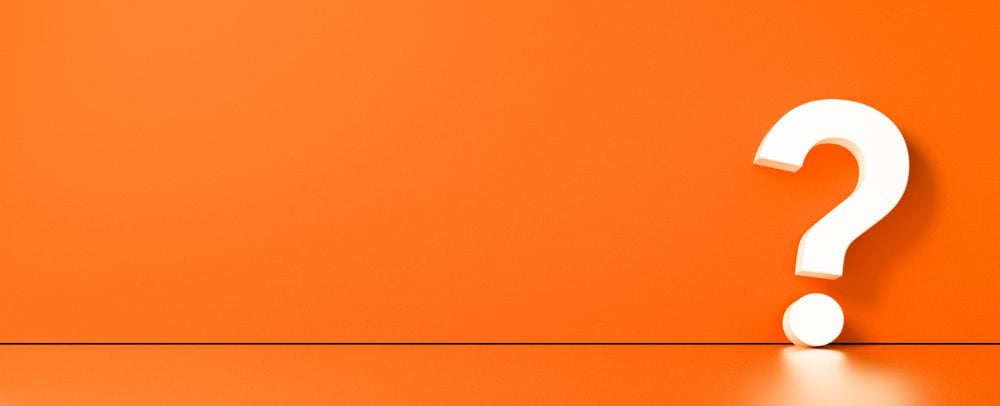 What is Credit Associates BBB rating?
Credit Associates has an A+ rating with the Better Business Bureau.
How many BBB complaints does Credit Associates have?
Credit Associates has 62 complaints with the BBB in the past three years.
What is the most common complaint against Credit Associates?
The most common complaint against Credit Associates is for misleading advertising and sales practices.
Does Credit Associates respond to BBB complaints?
Yes, Credit Associates responds to BBB complaints and works to resolve them.
How long does it take Credit Associates to resolve a BBB complaint?
The length of time it takes Credit Associates to resolve a BBB complaint varies depending on the nature of the complaint and the specific circumstances involved.
Does Credit Associates have any positive BBB reviews?
Yes, Credit Associates has positive BBB reviews from satisfied customers.
Are there any patterns in the BBB complaints against Credit Associates?
There are patterns in the types of complaints made against Credit Associates, such as misleading advertising and sales practices.
What steps does Credit Associates take to address BBB complaints?
Credit Associates takes steps to address BBB complaints by responding promptly and working to resolve the issue to the customer's satisfaction.
Does Credit Associates have any legal actions against them related to BBB complaints?
There are no known legal actions against Credit Associates related to BBB complaints.
Should I use Credit Associates for my debt relief needs?
Whether or not to use Credit Associates for debt relief is a personal decision that should be based on a thorough review of their services, fees, and reputation.
Glossary
Credit Associates – a debt settlement company that helps individuals struggling with debt.
BBB – Better Business Bureau, an organization that rates businesses based on their customer service and ethical practices.
Reviews – feedback from customers regarding their experience with a company.
Complaints – negative feedback from customers regarding their experience with a company.
Debt settlement – a process in which a company negotiates with creditors on behalf of the individual to reduce the amount of debt owed.
Debt relief – any program or service that helps individuals reduce or eliminate their debt.
Creditor – a person or company to whom money is owed.
Debt collection – the process of pursuing unpaid debts from individuals or businesses.
Credit score – a numerical representation of an individual's creditworthiness.
Interest rate – the percentage of the amount borrowed that must be paid back to the lender as compensation for the loan.
Payment plan – an agreement between a debtor and creditor outlining the terms of repayment for a debt.
Financial hardship – a situation in which an individual is unable to meet their financial obligations.
Settlement offer – a proposal made by a debt settlement company to a creditor to reduce the amount owed.
Debt consolidation – the process of combining multiple debts into one payment.
Bankruptcy – a legal process in which an individual or business declares themselves unable to pay their debts.
Debt management – a process in which a company helps individuals manage their debt by creating a repayment plan.
Debt counseling – a service that provides guidance to individuals on how to manage their debt and improve their financial situation.
Debt negotiation – a process in which a company negotiates with creditors to reduce the amount of debt owed.
Debt reduction – the process of reducing the amount of debt owed through debt management or debt settlement programs.
Debt relief scam – fraudulent companies that offer debt relief services but do not deliver on their promises.