In today's fast-paced world, it's not uncommon for individuals to find themselves in a financial bind. As debts pile up, many seek solutions to help them regain control of their financial situation. One such solution is debt settlement, a process that can reduce the amount owed to creditors.
In this article, we will delve into the world of debt settlement, focusing particularly on Credit Associates, a major player in this field. We aim to provide a comprehensive review of Credit Associates, examining how they work, what they offer, and whether their debt settlement program is effective.
Understanding Debt Settlement
Debt settlement is a strategy where you or a designated company negotiates with your creditors to accept a payment lower than the total amount you owe. The goal is to significantly reduce your debt, making it more manageable and less burdensome.
The debt settlement process typically involves the debtor stopping payments to creditors, instead depositing money into a separate savings account. Once a significant amount has been saved, the debt settlement company negotiates with the creditors, using these funds to make lump-sum settlement offers.
However, debt settlement comes with its pros and cons. On the positive side, debt settlement can reduce your debt by a significant percentage, often resulting in savings of thousands of dollars. However, it can also negatively impact your credit score, as missed payments and settlements for less than the full amount owed can be seen as red flags by future creditors.
A Closer Look at Credit Associates
Credit Associates is a leading debt settlement company that has been in operation for over a decade. They specialize in negotiating with creditors on behalf of their clients to significantly reduce their debt.
The company offers a range of services, including free debt consultations, personalized debt relief plans, and debt settlement services. Compared to other companies, Credit Associates stands out for its no-fee guarantee, meaning clients don't pay unless their debt is reduced.
How does Credit Associates work?
Credit Associates operates by assessing your financial situation, devising a personalized debt relief plan, and negotiating with your creditors. Initially, you'll have a free consultation where your financial situation is evaluated. This will be followed by the creation of a dedicated savings account into which you will deposit funds regularly.
Once enough money has been accumulated, Credit Associates will begin negotiations with your creditors to reduce your debt. It's crucial to understand that the company only charges a fee when they successfully negotiate a settlement.
Customer Experiences and Reviews
Customer reviews for Credit Associates are varied. Some clients have praised the company for its professionalism, communication, and successful negotiation of debt settlements. However, there are also complaints, with some customers reporting a lack of transparency and dissatisfaction with the time it took to settle their debts.
Credit Associates appears responsive to complaints and negative feedback, often offering explanations and solutions to disgruntled clients.
Pros and Cons of Using Credit Associates for Debt Settlement
Using Credit Associates for debt settlement has its advantages. They offer a free debt consultation, personalized debt relief plans, and a no-fee guarantee. Additionally, they have a solid track record of successfully negotiating debt reductions.
However, potential downsides include the impact on your credit score and the fact that the success of negotiations is not guaranteed. As with any debt settlement option, it's important to weigh these pros and cons carefully.
Expert Opinions on Credit Associates
Financial experts often have mixed opinions about debt settlement companies like Credit Associates. While acknowledging the potential benefits, many stress the importance of understanding the risks involved. They advise potential clients to consider other options, like debt consolidation or management, before resorting to debt settlement.
Conclusion: Does Credit Associates Debt Settlement Work?
In conclusion, Credit Associates provides a potential route to reduce your debt significantly. However, like all debt settlement options, it comes with risks and potential downsides. It's crucial to thoroughly evaluate your financial situation, seek advice, and consider all available options before deciding on a course of action.
See If You Qualify for Credit Card Relief
See how much you can save every month — plus get an estimate of time savings and total savings — with your very own personalized plan.
If you choose to go the route of debt settlement, Credit Associates offers a transparent and customer-focused service with a proven track record of success. However, always bear in mind that results can vary, and settling your debt this way can impact your credit score.
Remember, the journey towards financial freedom is a personal one, and what works for one person may not work for another. Consider your options carefully, seek professional advice, and make the choice that best suits your financial needs and goals.
Frequently Asked Questions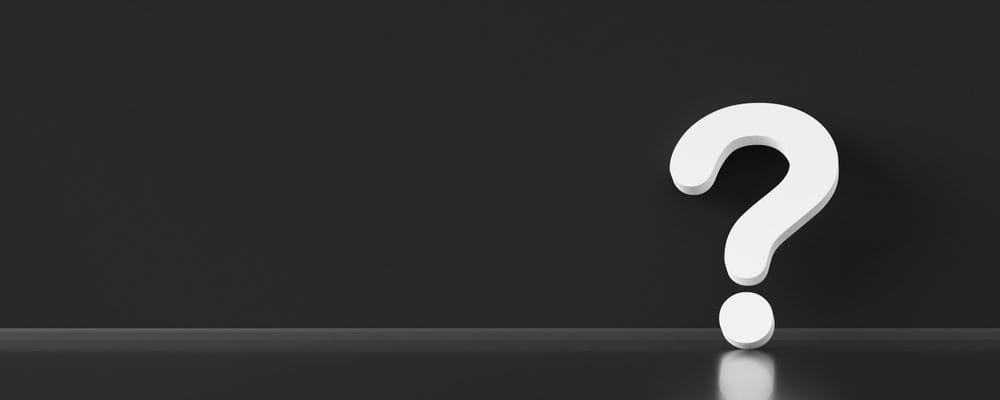 What is debt consolidation?
Debt consolidation is the process of combining multiple debts into a single, more manageable loan. This can help simplify the repayment process and potentially lower interest rates.
How does Credit Associates' debt consolidation work?
Credit Associates offers debt consolidation loans that allow you to combine your existing debts into one loan with a fixed interest rate and a set repayment term. You'll make payments to Credit Associates, who will then distribute the funds to your creditors.
Can I consolidate all types of debt with Credit Associates?
Credit Associates offers debt consolidation loans for a variety of types of debt, including credit cards, medical bills, personal loans, and more.
Will debt consolidation affect my credit score?
Debt consolidation can potentially have a positive impact on your credit score if you make all your payments on time. However, applying for a debt consolidation loan may temporarily lower your credit score.
How much can I save with debt consolidation?
The amount you can save with debt consolidation will depend on your individual financial situation. However, consolidating high-interest debt into a lower-interest loan can potentially save you thousands of dollars in interest charges.
How long does the debt consolidation process take?
The debt consolidation process can vary depending on your individual situation, but typically takes several weeks to complete.
Will I still receive calls from debt collectors if I consolidate my debt with Credit Associates?
If you consolidate your debt with Credit Associates, they will work with your creditors on your behalf to negotiate payment arrangements. This should help reduce or eliminate calls from debt collectors.
Can I still use credit cards if I consolidate my debt?
Yes, you can still use credit cards after consolidating your debt. However, it's important to be careful not to accumulate additional debt while you're repaying your consolidation loan.
What happens if I miss a payment on my debt consolidation loan?
If you miss a payment on your debt consolidation loan, you may be subject to late fees and your credit score may be negatively impacted. It's important to make all payments on time to avoid these consequences.
How do I know if debt consolidation is right for me?
Debt consolidation may be a good option for you if you have multiple debts with high interest rates and are struggling to keep up with payments. However, it's important to carefully consider the terms of any consolidation loan before making a decision. You may want to consult with a financial advisor or credit counselor to determine if consolidation is the best choice for your individual situation.
Glossary
Credit Associates: A debt consolidation company that offers debt relief solutions to individuals struggling with unmanageable debt.
Debt Consolidation: The process of combining multiple debts into one loan or payment to simplify debt management and potentially reduce interest rates.
Debt Relief: Programs or strategies designed to help individuals pay off their debts and improve their financial situation.
Unsecured Debt: Debt that is not backed by collateral, such as credit card debt or medical bills.
Secured Debt: Debt that is backed by collateral, such as a mortgage or car loan.
Interest Rate: The percentage of a loan or credit amount that is charged as interest, typically calculated annually.
Credit Score: A numerical score assigned to individuals based on their credit history and financial behavior, which is used to determine their creditworthiness.
Credit Counseling: A service provided by financial professionals to help individuals manage their debt and improve their financial situation.
Debt Management Plan (DMP): A repayment plan developed by a credit counseling agency to help individuals pay off their debts over time.
Bankruptcy: A legal process in which individuals or businesses can seek relief from debt by having their debts discharged or restructured.
Collection Agency: A company that specializes in collecting debts on behalf of creditors.
Creditor: A person or organization that lends money or extends credit to an individual or business.
Debt-to-Income Ratio: The percentage of an individual's income that is used to pay off debt obligations.
Minimum Payment: The smallest amount required to be paid each month on a debt, typically calculated as a percentage of the outstanding balance.
Financial Hardship: A situation in which an individual or family experiences financial difficulty due to unexpected expenses, job loss, or other factors.
Credit Utilization Ratio: The percentage of available credit that is currently being used by an individual.
Debt Settlement: A process in which a creditor agrees to accept a lump sum payment to settle a debt for less than the full amount owed.
Credit Report: A detailed record of an individual's credit history, including credit accounts, payment history, and outstanding debt.
Late Payment: A payment made after the due date, which can result in late fees and damage to an individual's credit score.
Credit Limit: The maximum amount of credit that an individual is allowed to use on a credit account.
Debt settlement program: A debt settlement program is a service that helps individuals negotiate with creditors to reduce the amount of debt owed and create a payment plan to settle the remaining balance.
Debt settlement companies: Debt settlement companies are businesses that negotiate with creditors on behalf of individuals or businesses with outstanding debts to potentially reduce the amount owed.
Debt settlement company: A company that helps individuals negotiate and settle their outstanding debts with creditors for a reduced amount in exchange for a lump sum payment.
Debt relief companies: Debt relief companies are businesses that offer services to help individuals and businesses reduce or eliminate their debts through negotiations with creditors.
Debt relief industry: The debt relief industry refers to businesses and organizations that offer services to help individuals and businesses manage and reduce their debt. These services may include debt consolidation, negotiation with creditors, and financial counseling.