Drowning in debt is a scenario that many individuals and families find themselves in, often through no fault of their own. Unforeseen circumstances such as job loss, medical emergencies, or the economic downturn can lead to an accumulation of debts that becomes hard to manage.
Understanding the concept of debt and the various ways to manage it is crucial for anyone seeking financial stability. One such solution is debt consolidation, a service provided by companies like Point Break Financial.
Point Break Financial is a leading provider of debt consolidation loans. With years of experience and a team of financial experts, Point Break Financial offers a tailor-made approach to debt management. Their goal is to help their clients regain control of their finances and build a secure financial future.
Understanding Debt
A debt is a sum of money that is owed or due. It can come from different sources, such as credit cards, mortgages, student loans, and more. It's easy for debt to accumulate, especially when one is living beyond their means or facing unexpected expenses. When you borrow, you're expected to pay back the amount borrowed plus interest, which can lead to a cycle of debt if not properly managed.
The impact of debt on personal and financial life can be devastating. It can cause stress and anxiety, leading to physical and mental health issues. It can affect relationships, as financial instability can cause tension and conflict. It can also limit your financial freedom, as a significant portion of your income goes towards servicing the debt, leaving little for savings or investments.
Debt becomes a problem when it starts affecting your quality of life, when you're unable to meet your financial obligations, or when it leads to legal issues such as bankruptcy. When faced with overwhelming debt, it's essential to seek help and explore available options, one of which is debt consolidation.
What is Debt Consolidation?
Debt consolidation is the process of combining multiple debts into a single loan, often with a lower interest rate and a longer repayment period. This makes managing debt easier, as you only have to make one monthly payment instead of multiple payments to different creditors.
There are several advantages to debt consolidation. It simplifies debt management, can reduce the amount you pay each month, and can help improve your credit score over time. However, it also has its disadvantages. It can lead to a longer repayment period, which means you'll be in debt for a more extended period. It also doesn't address the root causes of debt, such as poor spending habits.
Debt Consolidation Services Offered by Point Break Financial
Point Break Financial offers a comprehensive range of debt consolidation services. They assess your financial situation, help you understand your options, and create a personalized plan to consolidate and manage your debt. Their services include debt consolidation loans, credit counseling, and financial education.
The debt consolidation process at Point Break Financial begins with an initial consultation where they review your financial situation. They then create a plan that fits your needs and budget. Once the plan is approved, they negotiate with your creditors on your behalf to reduce interest rates and create a single, manageable payment.
Point Break Financial has helped numerous clients successfully consolidate and manage their debts. They have case studies of customers who have managed to regain control of their finances, reduce their monthly payments, and improve their credit scores.
Why Choose Point Break Financial for Debt Consolidation?
Choosing Point Break Financial for debt consolidation comes with several benefits. They offer personalized service, competitive rates, and a team of experienced financial experts. They are committed to helping their clients achieve financial stability and have a proven track record of success.
Point Break Financial has numerous testimonials from satisfied customers who have used their debt consolidation services. These testimonials speak to the company's commitment to its clients, the effectiveness of their debt consolidation process, and the positive impact they've had on their clients' lives.
Conclusion
Understanding the importance of debt consolidation and the services provided by Point Break Financial is essential for anyone struggling with debt. A tailor-made approach, a dedicated team of experts, and a proven track record make Point Break Financial an excellent choice for debt consolidation.
Taking the first step towards debt consolidation with Point Break Financial can be the beginning of a journey towards financial stability and freedom. Don't let debt control your life. Take control of your finances and build a secure financial future.
See If You Qualify for Credit Card Relief
See how much you can save every month — plus get an estimate of time savings and total savings — with your very own personalized plan.
Are you ready to regain control of your finances? Contact Point Break Financial today and take the first step towards a debt-free future. Their team of financial experts is ready to help you navigate your way out of debt and towards financial stability. Don't wait. Your financial future starts today.
Frequently Asked Questions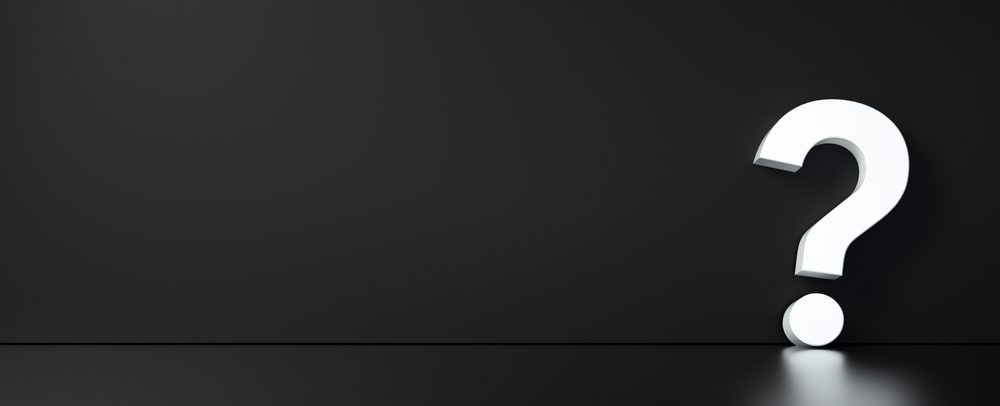 What is debt consolidation and how does it work?
Debt consolidation is the process of combining multiple debts into a single loan with a lower interest rate. Point Break Financial offers debt consolidation services to help individuals simplify their debt payments and potentially save money on interest.
How can debt consolidation benefit me?
Debt consolidation can provide various benefits, such as lowering your monthly payments, reducing interest rates, and simplifying your finances by consolidating multiple debts into one.
What types of debts can Point Break Financial help me consolidate?
Point Break Financial can help you consolidate various types of unsecured debts, including credit card debt, personal loans, medical bills, and other similar debts.
Will debt consolidation affect my credit score?
Debt consolidation itself does not directly impact your credit score. However, applying for a new loan or credit card may result in a temporary decrease in your credit score. Over time, as you make timely payments on your consolidated loan, your credit score may improve.
How does Point Break Financial determine the interest rate for the consolidated loan?
The interest rate offered by Point Break Financial for your consolidated loan is determined based on factors such as your credit history, income, and the total amount of debt you wish to consolidate.
Can I include both secured and unsecured debts in the consolidation?
Point Break Financial mainly focuses on consolidating unsecured debts. However, it is best to contact their representatives to discuss your specific situation and determine if any secured debts can be included.
Will I have to pay any upfront fees for debt consolidation services?
Point Break Financial does not charge any upfront fees for their debt consolidation services. They work on a contingency basis and only charge a fee once they successfully negotiate and settle your debts.
How long does the debt consolidation process take?
The duration of the debt consolidation process varies depending on individual circumstances. It can typically take several months to a few years to fully consolidate and pay off your debts.
Can I still use my credit cards after consolidating my debts?
Yes, you can continue using your credit cards after consolidating your debts. However, it is recommended to use them responsibly and avoid accumulating new debts while you are in the process of debt consolidation.
Is debt consolidation the right solution for me?
Debt consolidation may be a suitable solution if you have multiple high-interest debts and struggle to make timely payments. However, it is essential to assess your financial situation and consult with Point Break Financial to determine if debt consolidation aligns with your goals and needs.
Glossary
Debt Consolidation: The process of combining multiple debts into a single loan with a lower interest rate.
Point Break Financial: A financial services company that specializes in debt consolidation.
Interest Rate: The percentage charged by a lender for borrowing money.
Loan: A sum of money borrowed from a lender with an agreement to pay it back over time.
Credit Card Debt: Money owed to credit card companies due to unpaid balances.
Personal Loan: A loan that is not secured by collateral, often used for debt consolidation.
Secured Loan: A loan that is backed by collateral such as a car or house.
Unsecured Loan: A loan that is not backed by collateral.
Debt Management Plan: A program that helps individuals repay their debts through budgeting and negotiation with creditors.
Credit Score: A numerical representation of a person's creditworthiness based on their credit history.
Credit Counseling: Professional guidance provided to individuals in order to improve their financial situation.
Debt Settlement: Negotiating with creditors to reduce the amount owed on a debt.
Financial Advisor: A professional who provides advice and guidance on financial matters.
Repayment Plan: A schedule for paying off debts, often arranged through a debt consolidation service.
Debt Relief: The process of reducing or eliminating debt through various methods.
Creditor: A person or organization to whom money is owed.
Debt Collection: The process of attempting to recover unpaid debts.
Interest Rate Reduction: The lowering of the interest rate on a loan, resulting in lower monthly payments.
Credit Report: A detailed record of an individual's credit history, including their debts, payment history, and credit accounts.
Financial Freedom: The state of being debt-free and having control over one's financial situation.
Debt consolidation loan: A debt consolidation loan is a type of loan that allows individuals to combine multiple debts into a single loan, typically with a lower interest rate.
Point break financial review: The Point Break Financial Review refers to a detailed analysis and assessment of the financial performance and activities of a company or organization.
Debt consolidation loans: Debt consolidation loans refer to financial products that allow individuals to combine multiple debts into a single loan with more favorable terms, such as lower interest rates or longer repayment periods.
Broker loans: Broker loans refer to loans that are arranged and facilitated by a broker between a borrower and a lender. The broker acts as an intermediary, connecting individuals or businesses seeking loans with financial institutions or private lenders who are willing to provide the funds.
Financial affiliates: Financial affiliates are companies or organizations that are connected or associated with a financial institution. These affiliates may provide various financial services such as banking, insurance, investments, or other related activities.
Monthly payments: Monthly payments refer to a fixed amount of money that is paid on a regular basis, typically every month, towards a financial obligation such as a loan, mortgage, or subscription service.
Point Break Financial Hurt your credit: "Point Break Financial Hurt your credit" suggests that Point Break Financial, a financial institution or service, has the potential to negatively impact your credit score or creditworthiness.
Point break financial reviews: Point Break Financial Reviews refers to the assessment and analysis of the financial performance and activities of Point Break Financial, a company or organization.
Debt consolidation companies: Debt consolidation companies refer to businesses that offer services to individuals or businesses looking to combine multiple debts into a single loan or payment plan.