Credit Associates is a term that may float around in conversations surrounding financial stability, credit scores, or debt management. But what does it mean? And perhaps more importantly, could Credit Associates hurt your credit? This post will delve into understanding Credit Associates, their promises, potential pitfalls, and alternatives.
Credit refers to the trust that allows one party to provide resources to another, where the second party does not reimburse the first immediately but promises either to repay or return those resources at a later date. It's a critical part of your financial health. Many people struggling with debt will seek help from companies like Credit Associates, hoping to improve their credit standing. However, there are concerns that these types of services could potentially harm your credit instead of helping it.
What are Credit Associates?
Credit Associates are debt settlement companies that negotiate with creditors on your behalf to reduce the amount you owe. The services they offer typically include debt settlement, debt consolidation, and credit counseling. The process involves you making monthly payments into a separate account set up by the debt settlement company. Once the amount has reached a certain level, the company then attempts to negotiate a settlement with your creditors.
While some people have had positive experiences with Credit Associates, others have found themselves in worse situations than before they started. This inconsistency poses a significant concern as the financial consequences of such services could be detrimental.
How does Credit Associates claim to help?
Credit Associates often promise to help you get out of debt faster and for less money by negotiating with your creditors. They claim to have experienced negotiators who can persuade creditors to accept less than what you owe. The process typically involves you stopping payments to your creditors and instead, depositing money into a separate account. Once enough money has accumulated, Credit Associates will begin negotiations.
However, this service isn't free. Credit Associates typically charge a percentage of the total debt you enroll in their program or a percentage of the debt eliminated.
Could Credit Associates Hurt Your Credit?
Ironically, while Credit Associates aim to improve your credit situation, they could potentially harm it. Firstly, they usually advise you to stop making payments to your creditors, which can lead to late or missed payments, thereby negatively impacting your credit score.
Furthermore, even if Credit Associates manage to negotiate a settlement, having a 'settled' status on your credit report can be harmful. It indicates to future lenders that you did not pay your debt in full, making you a riskier borrower. There have been cases where people's credit scores have plummeted due to the actions of Credit Associates, causing long-term damage.
Factors to Consider Before Using Credit Associates
Before deciding to use Credit Associates, it's crucial to do your due diligence. Consider the costs involved, the terms and conditions, and the potential impact on your credit. Understanding your credit score and how it works is also essential before engaging any credit repair or debt settlement service.
Consider alternatives to Credit Associates. You might be better off seeking advice from a non-profit credit counseling agency or handling the negotiations with your creditors yourself.
Tips on How to Improve Your Credit Without Hurting It
There are numerous ways to improve your credit without potentially damaging it. One way is to ensure you make all your payments on time. This factor accounts for 35% of your credit score. Reducing your credit utilization rate, keeping old credit accounts open, and diversifying your credit mix can also help improve your credit score.
Financial discipline plays a significant role in maintaining a good credit score. It's also important to stay vigilant and avoid scams or services that promise quick fixes to your credit problems.
Conclusion
Engaging with Credit Associates can be a risky venture. While they promise to help improve your financial situation, there's a possibility they could cause more harm than good.
Maintaining a good credit score is essential for your overall financial health. It is imperative to understand the nuances of your credit score, how to improve it, and to be cautious of services that may potentially harm it.
In the end, the control of your financial health is in your hands. You have the power to make decisions that will either improve or damage your credit. Be wise with your choices, and remember that there are no shortcuts in maintaining good financial health.
See If You Qualify for Credit Card Relief
See how much you can save every month — plus get an estimate of time savings and total savings — with your very own personalized plan.
Frequently Asked Questions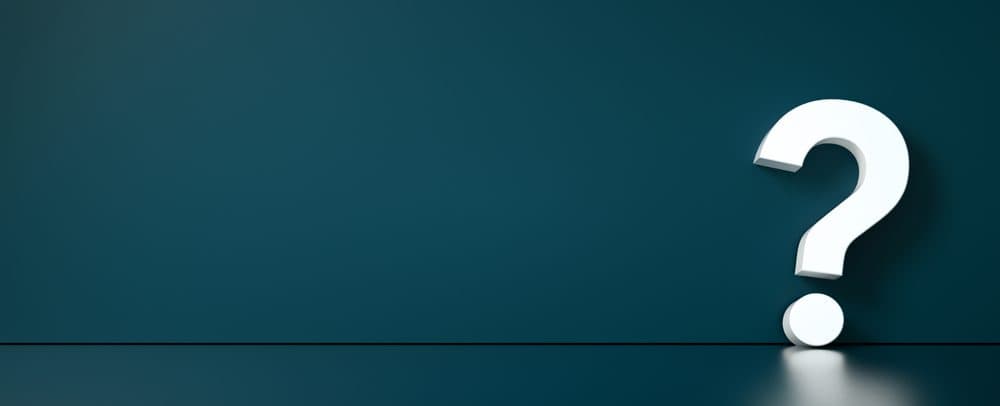 What are Credit Associates and what do they do?
Credit Associates is a debt relief company that offers debt settlement services to consumers who are struggling to pay off their debts.
Will Credit Associates hurt my credit score if I use their services?
Credit Associates may hurt your credit score if you use their services, as debt settlement can have a negative impact on your credit score.
How does debt settlement work?
Debt settlement involves negotiating with your creditors to settle your debts for less than what you owe. This can help you pay off your debts faster, but it can also hurt your credit score.
What are the benefits of using Credit Associates?
The benefits of using Credit Associates include getting professional help with your debt, potentially lowering your monthly payments, and settling your debts for less than what you owe.
What are the risks of using Credit Associates?
The risks of using Credit Associates include hurting your credit score, potentially paying more in fees than you save in debt settlement, and facing legal action from creditors.
How long does debt settlement with Credit Associates take?
The amount of time it takes to settle your debts with Credit Associates can vary depending on your specific situation. However, it typically takes several months to a few years to complete the debt settlement process.
How much do Credit Associates charge for their services?
Credit Associates charges a percentage of your total debt as their fee for their services. This can range from 15-25% of your total debt.
Will Credit Associates stop collection calls and letters from creditors?
Credit Associates may be able to stop collection calls and letters from creditors while they negotiate your debts. However, there is no guarantee that this will happen.
Can I settle my debts with my creditors on my own?
Yes, you can settle your debts with your creditors on your own. However, it can be difficult and time-consuming to negotiate with creditors, and you may not get the best settlement offers without the help of a debt relief company like Credit Associates.
Is debt settlement with Credit Associates right for me?
Debt settlement with Credit Associates may be right for you if you are struggling to pay off your debts and are looking for professional help. However, it is important to weigh the risks and benefits before signing up for their services.
Glossary
Credit Associates – A company that claims to help individuals get out of debt by negotiating with creditors on their behalf.
Credit score – A numerical representation of an individual's creditworthiness.
Debt settlement – A process in which a debtor and creditor come to an agreement to settle a debt for less than the full amount owed.
Credit report – A detailed report of an individual's credit history, including their credit accounts, payment history, and outstanding debts.
Credit counseling – A service that provides guidance and advice to individuals on how to manage their debt and improve their credit score.
Credit utilization – The percentage of available credit that an individual is currently using.
Credit limit – The maximum amount of credit that a lender is willing to extend to an individual.
Credit card – A payment card that allows individuals to borrow money to make purchases.
Interest rate – The percentage of interest that is charged on a loan or credit card balance.
APR – The annual percentage rate, which includes both the interest rate and any additional fees associated with a loan or credit card.
Debt-to-income ratio – The ratio of an individual's debt payments to their income.
Collections – The process of attempting to collect on a debt that has gone unpaid for an extended period of time.
Late payments – Payments that are made after the due date, which can negatively impact an individual's credit score.
Default – The failure to repay a debt as agreed, which can result in legal action and further damage to an individual's credit score.
Credit monitoring – A service that monitors an individual's credit report and alerts them of any changes or suspicious activity.
Credit freeze – A security measure that prevents new credit accounts from being opened in an individual's name without their consent.
Credit repair – The process of disputing errors and inaccuracies on an individual's credit report in order to improve their credit score.
FICO score – A credit score model used by many lenders to assess an individual's creditworthiness.
Credit bureau – A company that collects and maintains information on individuals' credit history and provides credit reports to lenders.
Credit card debt – The amount of money that an individual owes on their credit card balance.
Debt settlement program: A debt settlement program is a service that helps individuals negotiate with creditors to reduce the amount of debt owed and create a payment plan to settle the remaining balance.
Debt settlement companies: Debt settlement companies are businesses that negotiate with creditors on behalf of individuals or businesses with outstanding debts to potentially reduce the amount owed.
Debt settlement company: A company that helps individuals negotiate and settle their outstanding debts with creditors for a reduced amount in exchange for a lump sum payment.
Debt relief companies: Debt relief companies are businesses that offer services to help individuals and businesses reduce or eliminate their debts through negotiations with creditors.
Debt relief industry: The debt relief industry refers to businesses and organizations that offer services to help individuals and businesses manage and reduce their debt. These services may include debt consolidation, negotiation with creditors, and financial counseling.
Credit counselor: A credit counselor is a professional who provides advice and guidance to individuals or businesses on how to manage their finances, improve their credit score, and reduce their debt.
Credit counseling agency: An organization that provides advice and assistance to individuals in managing their debts and improving their financial situation.
Debt management plan: A debt management plan is a program that helps individuals pay off their debts by creating a structured payment plan in collaboration with their creditors.
Debt consolidation loan: A debt consolidation loan is a financial product that allows individuals to combine multiple debts into one loan with a single monthly payment, typically with a lower interest rate.