ClearOne Advantage has earned a reputable position in the finance industry for its effective debt consolidation services, which is why it has become the go-to option for many individuals struggling with debt. The company offers a systematic and personalized approach to debt settlement, carefully analyzing each client's financial situation before proposing a tailored plan.
This ClearOne Advantage review aims to provide an in-depth understanding of one of America's renowned debt consolidation service providers.
Understanding Debt Settlement
Debt settlement is a process where a debtor negotiates with their creditor to pay a reduced amount of the outstanding debt, often in a lump sum, which is considered as full payment. This is usually an option when a person is struggling to make minimum payments on high interest debts. The purpose of debt settlement is to alleviate the debtor's financial burden and help them regain financial stability. However, it's important to understand that debt settlement can negatively impact one's credit score, as it involves letting your debts go into default to force your creditors to negotiate. It's often recommended as a last resort, and should be considered carefully with the help of financial professionals.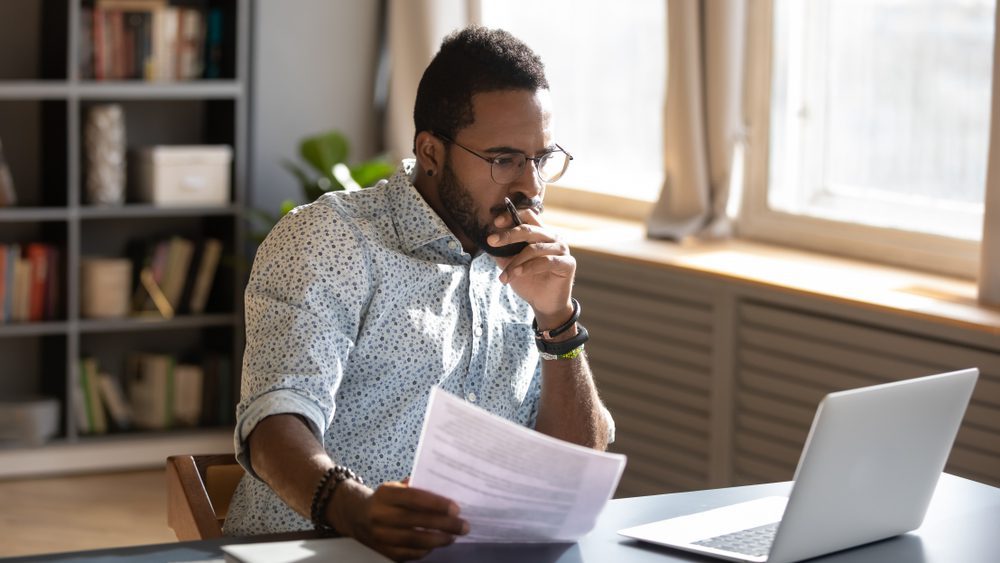 Overview of ClearOne Advantage
ClearOne Advantage is a leading debt settlement company based in Baltimore, Maryland. The company, which began operations in 2007, offers debt resolution services to individuals struggling with crippling unsecured debts. ClearOne Advantage has carved a niche for itself in the financial industry by offering personalized debt resolution programs that suit the unique needs of each client.
Why People Choose ClearOne Advantage for Debt Settlement
People choose ClearOne Advantage for debt settlement due to their reputation for providing effective, personalized financial solutions. They offer a transparent, flexible process that allows clients to settle their debts in a way that aligns with their specific financial situation. Additionally, ClearOne Advantage is known for its team of certified debt specialists who provide expert advice and guidance throughout the entire process.
The company's commitment to customer satisfaction, demonstrated by their high ratings and reviews, is another key factor that persuades people to choose them for their debt settlement needs. Their services not only help to reduce and eliminate debt, but also provide clients with the necessary tools and knowledge to maintain a healthy financial future.
ClearOne Advantage's Unique Features
One unique feature of ClearOne Advantage is its team of Certified Debt Specialists. These professionals are trained to understand the complexities of debt consolidation and provide effective solutions. Another unique feature is their proactive customer support, ready to assist clients at every step of their debt resolution journey.
Pros and Cons of Using ClearOne Advantage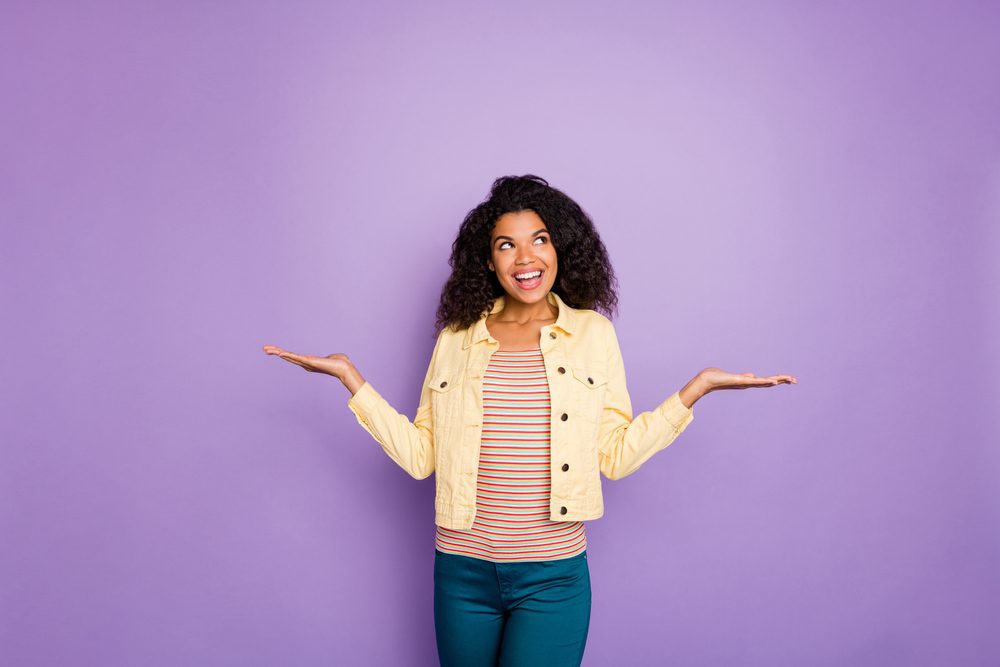 Pros of using ClearOne Advantage include their personalized approach, transparent process, and professional services. They also offer a free consultation, allowing potential clients to understand the process before committing.
However, a potential downside is that their services are not available in all states. Moreover, while they can lower your total debt amount, this could potentially negatively impact your credit score.
Conclusion
In conclusion, this ClearOne Advantage review reveals a debt relief company committed to helping individuals overcome their financial difficulties through effective debt resolution services. While it may have a few potential downsides, the numerous benefits it offers make it a worthy consideration for those struggling with unsecured debts.
Remember, it's crucial to consider your personal financial situation before choosing a debt settlement service. ClearOne Advantage might just be the lifeline you need to regain control of your financial health.
Frequently Asked Questions
What is ClearOne Advantage?
ClearOne Advantage is a debt resolution company that helps customers negotiate and settle their unsecured debt.
Why do many people use ClearOne Advantage's Debt Consolidation Services?
Many people use ClearOne Advantage's Debt Consolidation Services because of their personalized approach, experienced team, and proven track record of helping customers reduce their debt.
How does ClearOne Advantage's debt consolidation service work?
ClearOne Advantage negotiates with your creditors to reduce the amount you owe. Once an agreement is reached, you make one monthly payment to ClearOne Advantage, which then pays your creditors.
What kinds of debts can ClearOne Advantage help with?
ClearOne Advantage can help with various types of unsecured debt, including credit card debt, medical bills, personal loans, and certain student loans.
See If You Qualify for Credit Card Relief
See how much you can save every month — plus get an estimate of time savings and total savings — with your very own personalized plan.
How much can I expect to save with ClearOne Advantage?
The amount you can save with ClearOne Advantage varies based on your specific situation, but many customers report saving up to 50% of their original debt.
Is ClearOne Advantage a reliable company?
Yes, ClearOne Advantage was ranked the 25th best financial services company in the United States by INC Magazine.
What are the fees associated with ClearOne Advantage's services?
ClearOne Advantage's fees vary depending on your total debt and state of residence, but fees typically range from 20% to 25% of the total debt enrolled. ClearOne does not charge upfront fees.
Is there a minimum debt requirement to use ClearOne Advantage's services?
Yes, you must have at least $10,000 in unsecured debt to use ClearOne Advantage's services.
How long does it take to reduce debt with ClearOne Advantage?
The length of the program varies depending on your specific situation, but most customers complete the program in 24 to 48 months.
Will using ClearOne Advantage's services affect my credit score?
Yes, your credit score may be negatively impacted when you settle your debts for less than the full amount you owe. However, the goal of ClearOne Advantage's program is to get you out of debt and put you on a path to rebuilding your credit.
Glossary
ClearOne Advantage: A company offering services to help people manage their unsecured debts through customized plans.
Debt Consolidation: A process that involves taking out a new loan to pay off multiple debts. The purpose is to simplify the payment process by having a single monthly payment instead of several.
Unsecured Debts: These are debts that are not backed by an underlying asset like a house or car. Examples include credit card debts, medical bills, and personal loans.
Secured Debts: Debts which are backed by an asset that the lender can take if you fail to pay. Examples include mortgages and car loans.
Credit Counseling: This is guidance and advice given by a professional to help a person manage their debt and establish a budget.
Debt Settlement: The process wherein a company negotiates with creditors to reduce the total amount of debt owed by the debtor.
Credit Score: A numerical expression based on the credit analysis of a person, which represents their creditworthiness.
Debt Management Plan: A structured repayment plan set up by a credit counseling agency, designed to help people repay their debts over time.
Creditor: A person or company to whom money is owed.
Monthly Installment: A set amount paid every month towards a debt until it is fully paid off.
Debt relief: A reduction or forgiveness of debt in whole or in part, often provided to countries or individuals facing financial hardship.
Bankruptcy: A legal process where you declare yourself unable to pay your debts. It can offer a fresh start, but it can also have severe consequences, including damaging your credit score.
Credit Report: A detailed record of an individual's credit history, including personal information, public records and all past and current credit agreements.
APR (Annual Percentage Rate): The annual rate charged for borrowing or earned through an investment, expressed as a single percentage number. It includes any fees or additional costs associated with the transaction.
Debt Settlement company: Debt Settlement Company is a type of financial service provider that negotiates with creditors on behalf of their clients to reduce the total amount of debt owed.
Debt settlement program: A debt settlement program is a service offered by professional companies to negotiate with creditors on behalf of debtors, in order to reduce the total amount of debt owed.
The American Fair Credit Council (AFCC) is a non-profit organization that represents consumer credit advocates who are committed to promoting and enforcing best practices for the delivery of quality credit counseling, debt relief services, and financial education to American consumers.
Debt relief companies: Debt relief companies are organizations that offer services to help individuals reduce or eliminate their debt.
Debt settlement companies: Debt settlement companies are financial service institutions that negotiate with creditors on behalf of borrowers to reduce the total amount of debt owed, often by offering a lump sum payment.
Debt consolidation loan: A debt consolidation loan is a type of financing that combines multiple debts into a single loan with a potentially lower interest rate.
Debt free: Being debt free refers to a financial state where an individual or entity has no outstanding obligations or liabilities, such as loans, mortgages, or credit card balances.
Debt settlement plan: A debt settlement plan is a strategy in which a debtor negotiates with their creditors to reduce the total amount of debt owed. It's the most common strategy in the debt settlement industry.
Monthly payments: Monthly payments refer to the fixed amounts paid on a specific date of each month, typically for loans or subscriptions, until the total amount due is completely paid off.
Enrolled debt: Enrolled debt refers to the amount of money owed that has been officially registered or enrolled in a debt management or relief program, very common in the debt relief industry.